Save Money and Energy: Cooling and Heating
Posted August 09, 2017
The heating and cooling systems in your home use more energy and cost more than any other household appliance. According to the U.S. Department of Energy, almost half of your utility bill is comprised of heating and cooling costs. These systems emit 150 million tons of carbon dioxide into the atmosphere and generate some of the chief ingredients in acid rain, such as sulfur dioxide and nitrogen oxides.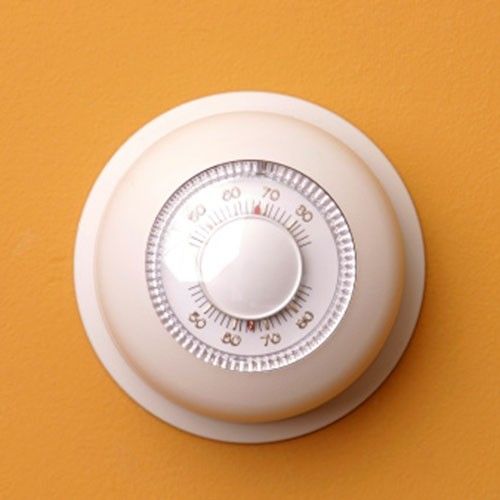 Take the Whole-House Approach
No matter what kind of heating, ventilation and air-conditioning system you have in your house, you can save money and increase your comfort by maintaining and upgrading your equipment. But remember, an energy-efficient appliance alone will not have as great an impact on your energy bills as using the "whole-house" approach. By combining proper equipment maintenance and upgrades with appropriate insulation, air sealing and thermostat settings, you can cut your energy use for heating and cooling and reduce environmental emissions by 20 to 50 percent.
Guidelines
Follow these guidelines for a comprehensive way to save money on your utility bills.
Set your thermostat below 70 degrees in the winter and a few degrees cooler than the outside temperature in the summer.
Clean or replace filters on furnaces once a month or as needed.
Clean warm-air registers, baseboard heaters and radiators as needed; make sure they're not blocked by furniture, carpeting or drapes.
Bleed trapped air from hot-water radiators once or twice a season; if in doubt about how to do this, call a professional.
Place heat-resistant radiator reflectors between exterior walls and the radiators.
Turn off kitchen, bath and other exhaust fans within 20 minutes after you are done cooking or bathing; when replacing exhaust fans, consider installing high-efficiency, low-noise models.
During winter, keep the drapes or shades on your south-facing windows open during the day to allow the sunlight to enter. Shut them at night to reduce the chill from cold windows.
During summer, keep the window coverings closed during the day to prevent solar gain.