Reminder to Post OSHA Log Summary by February 1st
Posted December 31, 2013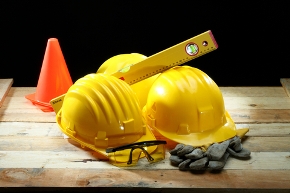 February 1st is approaching quickly which means it is soon time for you to tabulate your annual OSHA Log Summary (OSHA Form 300A) and post it in a common area wherever notices to employees are usually posted.
The summary must list the total number of job-related injuries and illnesses that occurred in calendar year 2013 and logged on the OSHA 300 Form. In addition, the summary needs to be posted until April 30, 2014.
Horst Insurance Commercial Insurance and Employee Group Benefits clients are provided with access to an online OSHA Recordkeeping tool to assist with accomplishing this task. By logging OSHA Recordable incidents throughout the year with this tool, creating the OSHA Form 300 (Log of Work-Related Injuries and Ilnnesses) and OSHA Form 300 (Summary of Work-Related Injuries and Illnesses) is simple. If you are a Commercial Insurance and/or Group Benefits client and have not yet requested access to this tool found in the Horst ClientRESOURCE Center (HCRC), please contact your Account Executive.
Please also consider using the recordability flowchart listed below to spot check your current recorded incidents. We are constantly finding clients who enter ALL Workers' Compensation injuries on their OSHA Log. An injury is an injury – right? Wrong. Many Workers' Compensation injuries are not recordable from an OSHA standpoint. Besides, keeping your incident rate below the national average means you won't attract any unnecessary attention from the local OSHA standards office.