National Distracted Driving Enforcement Campaign
Posted April 04, 2023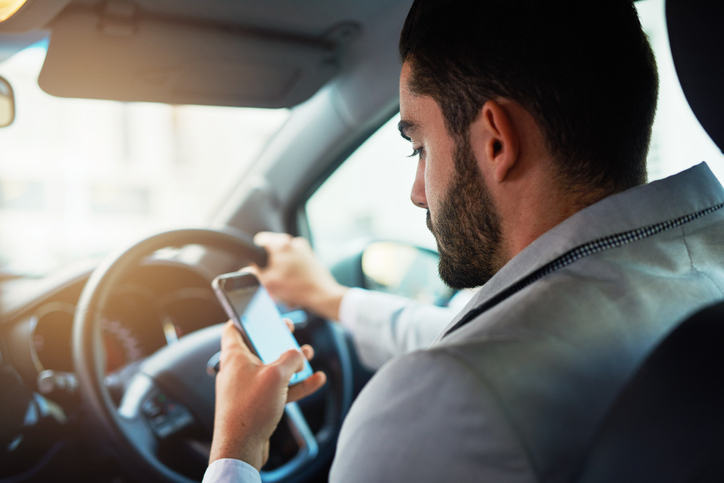 The National Highway Traffic Safety Administration (NHTSA) is running a 
National Distracted Driving Enforcement Mobilization Campaign
 April 3-10, 2023. This campaign is designed to help law enforcement officers implement distracted driving laws across the United States.
The Enforcement Campaign will run simultaneously with 
National Distracted Driving Month
, an NHTSA campaign designed to raise awareness of the deadly consequences of driving distracted. Read on to learn how you can keep yourself safe from distracted driving.
Distracted Driving Is Deadly
Distracted driving can come in many forms—from texting and driving to adjusting the radio—and the consequences can be fatal. Consider the following distracted driving statistics:
From 2011 to 2020, nearly 32,483 people died in distraction-affected crashes, according to the NHTSA.
In 2020, distracted-driving crashes accounted for 14% of injury crashes and 13% of all police-reported motor vehicle traffic crashes.
In 2020, 587 nonoccupants (e.g., pedestrians, cyclists and others) were killed in crashes involving a distracted driver.
In many states, distracted driving is also an illegal, ticketable offense that could result in hefty fines and points on your license. Be an example for your friends and family; never drive distracted.
Avoiding Distracted Driving
Driving distracted doesn't just threaten your safety—it threatens the lives of every other driver on the road. Consider the following tips for avoiding distractions behind the wheel:
Pull over and park in a safe location if you need to read or send a text while driving.
Ask one of your passengers to respond to calls or messages for you when you're driving.
Never engage in social media scrolling or messaging behind the wheel.
Consider activating your phone's "Do Not Disturb" feature to prevent distracting notifications. You can also stow your phone in your back seat, glove box or trunk.
If you're in the car with a distracted driver, ask them to stop and focus on the road.
Ask your friends and family to join you in pledging not to drive distracted.
For more information on safe driving behaviors, visit the
NHTSA website
.  Contact us today for further auto safety guidance.