Lunch and Learn: FMLA, ADA and Workers' Compensation
Posted March 19, 2014
On Wednesday, April 16, 2014 from 11:30 a.m. to 1:00 p.m., Karen Dielmann, D.Ed., PHR of KMD Consultants,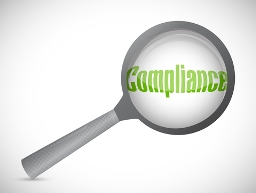 Jennifer L. Craighead of Barley Snyder and Horst Insurance will be presenting a "Lunch and Learn Focusing on FMLA, ADA and Workers' Compensation". This Lunch and Learn will be held at Horst Group, Inc. (Training Room – Second Floor) located at 320 Granite Run Drive, Lancaster, PA 17601.
Summary
In this era of enforcement, employers must be on top of their compliance efforts. Perhaps one of the most difficult areas to navigate is the three headed monster known as ADA, FMLA and workers' compensation. While these statutes at face value seem straightforward, their implementation is not. To make matters more difficult, the government agencies enforcing ADA and the FMLA have started taking aggressive positions on employers' obligations and the lengths they must go to accomodate employees. This session will provide a brief overview of the law, recent significant developments and provide practical tips and advice on how to manage injured and ill employees in the workplace.
To register for this event, please visit the Educational Seminars section of our website or email Jennifer Schweitz at JSchweitz@HorstInsurance.com.
Please note that space is limited and the registration deadline is April 8, 2014. This is a free event and will include lunch.