Kristi A. Trinkley Achieves Commercial Lines Coverage Specialist Designation
Posted September 11, 2013
Horst Insurance would like to congratulate Kristi A. Trinkley, CLCS for successfully achieving a Commercial Lines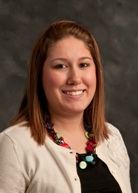 Coverage Specialist (CLCS) designation from the Hartford School of Insurance.
To earn this nationally recognized designation, Trinkley attended a two-week course that covers a carrier-neutral approach to learning that combines industry and commercial coverage knowledge with risk and exposure concepts. The course incorporates activities, case studies and exercises in determining exposures as well as analyzing coverage terms and conditions. Upon completion of the course, candidates sit for an exam to earn this prestigious designation.
Congratulations to Kristi on this wonderful achievement!