Hurricane Preparedness Guide
Posted June 01, 2023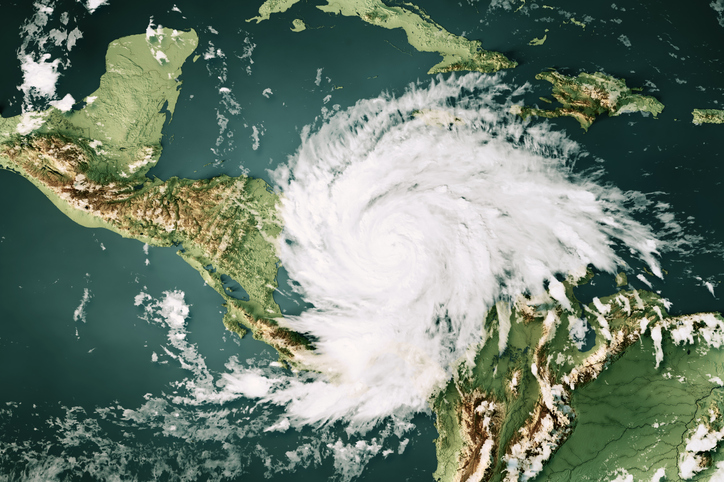 Hurricanes are tropical cyclones that form over tropical or subtropical waters. As a result of the high winds and water they bring ashore, hurricanes can destroy or damage homes, businesses and public infrastructure, as well as cause injuries or loss of life.
An average hurricane season—from June 1 to Nov. 30—produces 14 named storms, of which seven become hurricanes and three become major hurricanes, defined as Category 3 or higher on the Saffir-Simpson Hurricane Wind Scale. However, hurricane season has been increasing in terms of both the frequency and severity of storms in recent years.
The number of severe tropical storms and hurricanes is increasing, and businesses in coastal areas are especially susceptible to their effects. According to the Congressional Budget Office, hurricane and tropical storm damages account for approximately $9 billion in losses to commercial businesses each year. What's more, the Federal Emergency Management Agency (FEMA) found that 40% of small businesses won't reopen following a natural disaster, and after one year, 25% more small businesses will close.
Significant portions of the United States are at risk of experiencing the effects of tropical storms and hurricanes, including the Atlantic and Gulf of Mexico coastal areas, Hawaii, parts of the Southwest, Puerto Rico, the Pacific Coast and the U.S. Virgin Islands. While the greatest threat to life and property is along the coasts due to storm surges and large waves, the impacts of hurricanes and tropical storms can be felt hundreds of miles inland. Heavy rains, strong winds, wind-driven rain, coastal and inland flooding, tornadoes and coastal storm surges can pose risks to businesses, homes and people.
While it may not be possible to prevent the occurrence of a hurricane, there are measures you can take to protect your business. This guide provides steps, preparedness methods and checklists for reducing the impact of hurricanes on your business.
Get your copy of the Hurricane Preparedness Guide by completing the form below.
Hurricane Preparedness Guide