Horst Insurance Shifts Software Into the Cloud
Posted February 04, 2014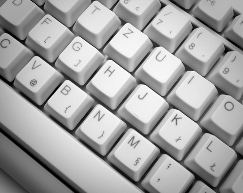 Horst Insurance is pleased to announce the recent shift of our agency management system into the cloud. This upgrade means several key advantages to our current clients:
World Class Data Security

Horst Insurance client data is now housed in a Tier III+ data center that is compliant with the leading SAS70 Type II and CICA5970 audit standards. Data is secure and monitored 24/7 year-round with multiple authentication processes for user access.

Improved Client Data Accessibility

Horst Insurance client data redundancy with 99.9% uptime so account data is available to us whenever we may need it.

Instant Data Recovery in a Disaster

From hurricanes and earthquakes to an unsalvageable server crash or corrupted drive can hit any business unexpectedly. However, Horst Insurance now has a strong business continuity plan with critical data instantly available online so we can continue our service to our clients without disruption. Our chosen cloud partner maintains redundant server centers in three distinct parts of the country to provide back-up data access even during a major disruption.
For more information regarding this change, please contact your Horst Insurance Account Executive or Account Manager.