Horst Insurance and Maxwell Health Form Partnership – Transforms Insurance and Employee Benefits Process
Posted April 01, 2015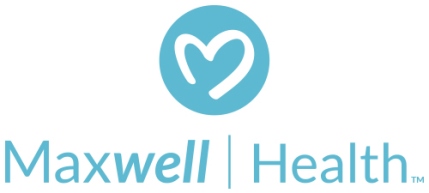 Lancaster, Pa. (April, 2015) – Horst Insurance announces a partnership with Maxwell Health to pair state-of-the-art insurance and benefits technology with its best-in-class risk management consulting, comprehensive insurance expertise, and exceptional customer service. The partnership brings a sophisticated, easy-to-use platform to streamline the benefits enrollment process, giving Horst Insurance clients access to a comprehensive benefits administration system for HR administrators that supports complex benefits strategies for groups of any size – saving time, money, and paper.
Maxwell Health is an end-to-end operating system for benefits that includes a product and carrier-agnostic marketplace, a beautiful user interface, and an intuitive, lifestyle-based system that bundles benefits for simplified, personalized benefits enrollment. With the technology, Horst Insurance clients can create a custom benefits marketplace where employees can enroll in a variety of benefits including medical, dental, vision, life, short and long-term disability, along with financial benefits such as HRA/HSA/FSA. Maxwell engages employees after enrollment with an iOS and Android app that includes virtual insurance ID cards, providing benefits and wellness information 24/7.
"We were deliberate and took our time to evaluate the products and features available to us. That process wasn't easy. The decision to choose Maxwell Health as our partner was! We are confident and pleased that our lengthy research has led us to partner with one of the finest online enrollment technology companies available today. No other product matches Maxwell Health's ability to improve our client experience, or the experience of our clients' employees," said David C. King, President and CEO at Horst Insurance.
Maxwell Health's system seamlessly integrates with other innovative best-in-class products and services and presents those options at the same time employees are selecting insurance options, creating a turnkey process. These services include: Doctor on Demand for telemedicine, Care.com for child care services, Health Advocate's health concierge services, HelloFresh for healthy meal delivery, identity theft protection from ID Watchdog, biometric screening from BioIQ, and prescription optimization services from RxREVU.
"Horst Insurance has deep benefits expertise and a best-in-class team," said Veer Gidwaney, CEO and Co-Founder at Maxwell Health. "This partnership was a natural fit from our perspective, our core values and vision for the future align perfectly with that of Horst Insurance."
Horst Insurance provides commercial and personal insurance services and employee group benefits to over 7,500 businesses and families in Pennsylvania, Maryland, New Jersey and Delaware. With nearly 50 employees, Horst Insurance is a part of Horst Group, Inc., which consists of three core businesses: Construction, Property Management and Insurance. For more information about Horst Insurance visit HorstInsurance.com. For more information about this partnership, contact Charles R. Dielmann, Vice President – Group Benefits at Horst Insurance at 717-581-9876 or by email at CDielmann@HorstInsurance.com.