Complying with the FMLA Checklist
Posted June 07, 2023
The Family and Medical Leave Act (FMLA) is a federal law that provides eligible employees of covered employers with unpaid, job-protected leave for certain family and medical reasons. In addition to providing eligible employees with leave for qualifying reasons, covered employers must maintain employees' health benefits during leave and restore employees to their same (or equivalent) jobs after leave.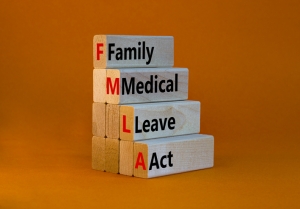 This checklist outlines key steps for employers to comply with the FMLA. Keep in mind that complying with the FMLA may involve additional steps depending on the facts of a specific situation. Also, many states (and some localities) have their own family and medical leave laws that provide broader leave protections to employees. Employers will need to comply with the FMLA and any applicable state and local leave laws.
Use this checklist as a guide when reviewing your company's compliance with FMLA. For assistance, contact your dedicated team at Horst Insurance.
Download the Complying with the FMLA Checklist.