Client Testimonials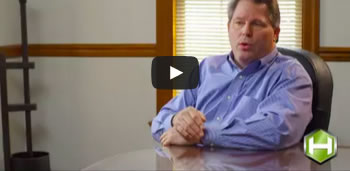 Chris Kunzler III, President and CEO of Kunzler & Company in Lancaster, Pa shares why he chose Horst Insurance for Kunzler's commercial coverage.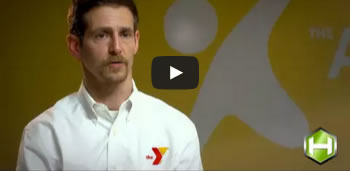 Jeff Kenderdine, President and CEO of Lancaster Family YMCA shares how working with Horst Insurance has created a safe environment for its staff and members.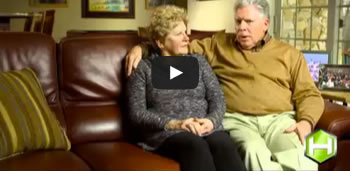 The Randalls share why they value Horst Insurance for their personal coverage needs.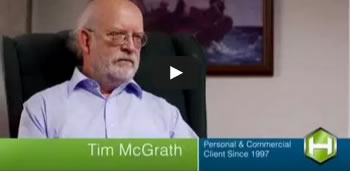 Tim McGrath shares why he values Horst Insurance for personal and business coverage.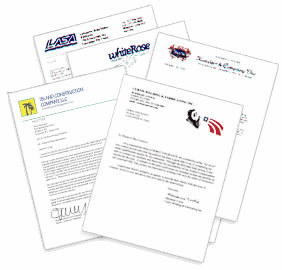 "As a commercial client of Horst Insurance, the availability of the "my wave" loss control section and OSHA log analysis has been a great help to me in completing my safety qualification reports for my customers. Through the flow chart help section, I was able to evaluate our incidents and determine the recordability of our work's compensation injuries for the year. A mistake in this area could cause my company to lose our position on our customer's bid lists, as they are interested in working with only the safest contractors. I appreciate Horst's initiative, as agents, to provide their clients with this type of support, which is over and above that provided by the underwriters."
Marianne Curtis
Secretary/Treasurer
Curtis Welding & Fabricating Inc.
Lititz, PA
"Linda and Sue have invested significant amounts of time communicating our unique operations to insurance companies and helped us comply with the changing insurance climate."

Aaron A. Young
Managing Director
Fulton Theatre
Lancaster, PA
2013-12-27T15:19:31-04:00
"Linda and Sue have invested significant amounts of time communicating our unique operations to insurance companies and helped us comply with the changing insurance climate." Aaron A. Young Managing Director Fulton Theatre Lancaster, PA
https://www.horstinsurance.com/testimonials/aaron-a-young/
"I truly appreciate the fact that Chris Fantaski was able to get the general liability insurance I needed in a timely and professional fashion, while adding business property coverage at a modest cost.  I look forward to working with Chris and Horst in the future and I am happy to recommend other clients."

Thomas A. Timmins, III
Principal / Energy Efficiency Consultant
Energy Efficiency Solutions, LLC
Phoenixville, PA
2014-07-24T11:15:33-04:00
"I truly appreciate the fact that Chris Fantaski was able to get the general liability insurance I needed in a timely and professional fashion, while adding business property coverage at a modest cost.  I look forward to working with Chris and Horst in the future and I am happy to recommend other clients." Thomas A. Timmins, III Principal / Energy Efficiency Consultant Energy Efficiency Solutions, LLC Phoenixville, PA
https://www.horstinsurance.com/testimonials/thomas-a-timmins-iii/
"I cannot tell you how grateful I am for the expert advice and service our firm received from Peter along with the rest of the staff at Horst. I can honestly tell you I have never received this type of service from any prior insurance agent. Never! Where else do you hear of this type of personal commitment?"

James L. Moore, Jr.
President
Island Construction Company, LLC
Malvern, PA
2013-09-19T09:43:29-04:00
"I cannot tell you how grateful I am for the expert advice and service our firm received from Peter along with the rest of the staff at Horst. I can honestly tell you I have never received this type of service from any prior insurance agent. Never! Where else do you hear of this type of personal commitment?" James L. Moore, Jr. President Island Construction Company, LLC Malvern, PA
https://www.horstinsurance.com/testimonials/666/
"I would not hesitate to recommend Horst Insurance to other prospective customers."

Rebecca L. Miller
Office Manager
Dry Bulk and Liquid Tank Services, Inc.
Manheim, PA
2013-09-19T10:02:12-04:00
"I would not hesitate to recommend Horst Insurance to other prospective customers." Rebecca L. Miller Office Manager Dry Bulk and Liquid Tank Services, Inc. Manheim, PA
https://www.horstinsurance.com/testimonials/rebecca-l-miller/
"It is really great to be able to buy all of my insurance needs from one source."

John J. Sipple
President
Fastener Systems, Inc.
West Chester, PA
2013-09-19T10:02:31-04:00
"It is really great to be able to buy all of my insurance needs from one source." John J. Sipple President Fastener Systems, Inc. West Chester, PA
https://www.horstinsurance.com/testimonials/john-j-sipple/
"Lou Kolber and Jen Matthews have been great to work with. They are always pleasant and prompt in responding to our requests. We appreciate all of the assistance they have provided especially in the area of our EMR."

Sherry Maule
CFO
Guardian Environmental Services
Newark, DE
2013-10-01T15:50:12-04:00
"Lou Kolber and Jen Matthews have been great to work with. They are always pleasant and prompt in responding to our requests. We appreciate all of the assistance they have provided especially in the area of our EMR." Sherry Maule CFO Guardian Environmental Services Newark, DE
https://www.horstinsurance.com/testimonials/709/
"There are many reasons why we moved our commercial and personal accounts to Horst Insurance. Tom and Lynn are at the top of that list. We can always depend on them to respond quickly to any request and they actually come to our office to discuss yearly renewals. About two years ago we thought we were going to have a workers' compensation claim against our company, the first ever. Tom and Lynn stood behind us and walked us through the process and we were able to resolve the issue without a claim. They were so professional and gave us excellent advice. We are completely satisfied with all aspects of their service."

Edward Dougherty
President
Scaletron Industries, LTD
Plumsteadville, PA
2013-10-01T15:53:01-04:00
"There are many reasons why we moved our commercial and personal accounts to Horst Insurance. Tom and Lynn are at the top of that list. We can always depend on them to respond quickly to any request and they actually come to our office to discuss yearly renewals. About two years ago we thought we were going to have a workers' compensation claim against our company, the first ever. Tom and Lynn stood behind us and walked us through the process and we were able to resolve the issue without a claim. They were so professional and gave us excellent advice. We are completely satisfied with all aspects of their service." Edward Dougherty President Scaletron Industries, LTD Plumsteadville, PA
https://www.horstinsurance.com/testimonials/712/
"Thank you for all the great things that Horst does for us here at Universal Athletic Club. Our partnership is appreciated. Our contact with Dave and Charlie has been nothing less than exemplary."

Daniel M. Gonzalez
Controller
Universal Athletic Club, Inc.
Lancaster, PA

2013-10-01T15:58:14-04:00
"Thank you for all the great things that Horst does for us here at Universal Athletic Club. Our partnership is appreciated. Our contact with Dave and Charlie has been nothing less than exemplary." Daniel M. Gonzalez Controller Universal Athletic Club, Inc. Lancaster, PA
https://www.horstinsurance.com/testimonials/720/
"Our experience with Horst has raised the bar for insurance agencies; we have become accustomed to their expedient service, responsive agents and knowledgeable staff. We value Horst's experience and knowledge, which extend beyond the insurance they offer. We are confident that Horst has us covered, allowing us to do what we do best. We at Reed Sign Company are very happy with the service we have received from Horst Insurance and their staff!"

Lianna Kemmerer
Bookkeeper
Reed Sign Company
Pennsburgh, PA
2013-10-01T15:58:16-04:00
"Our experience with Horst has raised the bar for insurance agencies; we have become accustomed to their expedient service, responsive agents and knowledgeable staff. We value Horst's experience and knowledge, which extend beyond the insurance they offer. We are confident that Horst has us covered, allowing us to do what we do best. We at Reed Sign Company are very happy with the service we have received from Horst Insurance and their staff!" Lianna Kemmerer Bookkeeper Reed Sign Company Pennsburgh, PA
https://www.horstinsurance.com/testimonials/719/
"Charlie, Bev, Linda and Sue all have been extremely helpful and are very knowledgeable in their areas of expertise. We have been doing business with the same company (Horst) for many years and are very happy with the service we receive. Charlie has always been helpful and patient with questions regarding 401(k). The entire staff is great to work with."

Michelle Tulos
Administrative Coordinator
The Gate House
Lititz, PA

2013-10-01T15:58:19-04:00
"Charlie, Bev, Linda and Sue all have been extremely helpful and are very knowledgeable in their areas of expertise. We have been doing business with the same company (Horst) for many years and are very happy with the service we receive. Charlie has always been helpful and patient with questions regarding 401(k). The entire staff is great to work with." Michelle Tulos Administrative Coordinator The Gate House Lititz, PA
https://www.horstinsurance.com/testimonials/718/
"The insurance expertise and personal commitment brought to PSS by the management and staff of Horst have been critical in achieving our goal of offering the highest quality of insurance benefits to our 175 employees at the lowest cost."

Douglas Lee Estock
President, CEO
Physician Support Systems
Mount Joy, PA

2013-10-01T15:58:19-04:00
"The insurance expertise and personal commitment brought to PSS by the management and staff of Horst have been critical in achieving our goal of offering the highest quality of insurance benefits to our 175 employees at the lowest cost." Douglas Lee Estock President, CEO Physician Support Systems Mount Joy, PA
https://www.horstinsurance.com/testimonials/717/
"I can't say enough about the assistance I receive from Horst Insurance. Dave Ament, Linda Price and Kathy Krous are always there to help, and make me feel like my needs and questions are important to them. I have worked with other insurance firms in my career, and the Horst team is 'top notch' when it comes to providing service and education to their clients."

Alice L. Boettner
Finance, Human Resources and Inventory Manager
Neffsville Veterinary Clinic
Neffsville, PA

2013-10-01T15:58:23-04:00
"I can't say enough about the assistance I receive from Horst Insurance. Dave Ament, Linda Price and Kathy Krous are always there to help, and make me feel like my needs and questions are important to them. I have worked with other insurance firms in my career, and the Horst team is 'top notch' when it comes to providing service and education to their clients." Alice L. Boettner Finance, Human Resources and Inventory Manager Neffsville Veterinary Clinic Neffsville, PA
https://www.horstinsurance.com/testimonials/716/
"Due to the complexity of our needs, Horst Insurance does a great job in finding the right insurance for us, always has things to us in a timely manner and does their due diligence to find exactly what meets our needs. I am very appreciative of all that Horst Insurance does for me and going the extra mile to accommodate my needs."

Ed Drogaris
President, CEO
The Drogaris Companies
Lancaster, PA
2013-10-01T15:58:24-04:00
"Due to the complexity of our needs, Horst Insurance does a great job in finding the right insurance for us, always has things to us in a timely manner and does their due diligence to find exactly what meets our needs. I am very appreciative of all that Horst Insurance does for me and going the extra mile to accommodate my needs." Ed Drogaris President, CEO The Drogaris Companies Lancaster, PA
https://www.horstinsurance.com/testimonials/715/
"Cork Industries has used Harry Watson as an agent for over 25 years. Harry very much understands our business, as he has asked many, many questions throughout the years. He has looked in every 'corner' of our operations to be certain we are adequately insured. He has also 'gone to bat' for us on a few occasions. He is a valued and trusted advisor. I feel fortunate to have Horst along with Harry Watson and Jennifer Matthews on our team. I know we are covered for the unforeseen event. We truly value their passionate caring for our company."

Donald P. Gaydos II, CPA
Chief Financial Officer
Cork Industries, Inc.
Folcroft, PA

2013-10-01T15:58:26-04:00
"Cork Industries has used Harry Watson as an agent for over 25 years. Harry very much understands our business, as he has asked many, many questions throughout the years. He has looked in every 'corner' of our operations to be certain we are adequately insured. He has also 'gone to bat' for us on a few occasions. He is a valued and trusted advisor. I feel fortunate to have Horst along with Harry Watson and Jennifer Matthews on our team. I know we are covered for the unforeseen event. We truly value their passionate caring for our company." Donald P. Gaydos II, CPA Chief Financial Officer Cork Industries, Inc. Folcroft, PA
https://www.horstinsurance.com/testimonials/714/
"Tom and Lynn always keep my company's best interest first. It feels real good knowing that my company is insured properly. Besides being experts in their field, they are great people."

Brian Taylor
Owner
FS Landscape Solutions, LLC
Huntingdon Valley, PA

2013-10-01T15:58:28-04:00
"Tom and Lynn always keep my company's best interest first. It feels real good knowing that my company is insured properly. Besides being experts in their field, they are great people." Brian Taylor Owner FS Landscape Solutions, LLC Huntingdon Valley, PA
https://www.horstinsurance.com/testimonials/713/
"Tom was a pleasure to work with.  As a new business, we were unsure as to what type of insurance coverages were needed to be properly covered in the event that anything would go wrong.  Not only did Tom thoroughly explain what he felt was the best route to take now, but he educated us on other things that we should begin to think about as we continue to grow.  At no point during the process did we feel pressured to make a decision, we felt as if Tom was sitting on the same side of the table as us, being a true advocate for our business.  I would highly recommend Tom for any business insurance needs because he is a true master of his trade."

Josh Altman
COO
GetPhound LLC
Conshohocken, PA
2014-07-23T15:06:32-04:00
"Tom was a pleasure to work with.  As a new business, we were unsure as to what type of insurance coverages were needed to be properly covered in the event that anything would go wrong.  Not only did Tom thoroughly explain what he felt was the best route to take now, but he educated us on other things that we should begin to think about as we continue to grow.  At no point during the process did we feel pressured to make a decision, we felt as if Tom was sitting on the same side of the table as us, being a true advocate for our business.  I would highly recommend Tom for any business insurance needs because he is a true master of his trade." Josh Altman COO GetPhound LLC Conshohocken, PA
https://www.horstinsurance.com/testimonials/josh-altman/