Thomas R. Schneider
Professional Profile: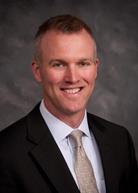 Thomas R. Schneider is an Account Executive located in the Lower Gwynedd, PA branch office and works with commercial property and casualty accounts. In addition to constantly learning and staying on top of the new risks his clients face in the marketplace, he also helps his clients to manage those risks through customized insurance programs and risk management services. Tom specializes in insuring various types of businesses including manufacturers and distributors, specialty contractors, health care, as well as others.
Tom's particular area of expertise in the industry is his loss control abilities. He excels at evaluating his clients' potential for risk and providing them with important solutions whether through insurance policies, loss control, risk management or risk transfer procedures.
Tom enjoys the interaction with his clients and knowing that the products and services Horst Insurance offers will ultimately be helping his clients during what could be some of their most difficult times in business.
Work Experience:
Tom has worked in the insurance industry since 2008, when he joined the Horst Insurance team as an Account Executive.
Education:
West Chester University – BA in Liberal Arts
Sitkins Producer Training School
Hartford School of Insurance – Commercial Lines Coverage Specialist (CLCS) designation
Board / Community Positions:
The Major Jeffrey Toczylowski Foundation – President
Business Networking International (BNI) of Conshohocken – President
Hobbies / Interests:
Mountain Biking in Philadelphia's Fairmont Park
Coaching (Children's Baseball Teams)
Hiking
Fly Fishing in Pennsylvania's Trout Streams
Skiing
Boating
Bowhunting
Articles Authored by Thomas:
FOR A PDF VERSION OF THIS BIOGRAPHY, CLICK BELOW: