Charles R. Dielmann, CFP
Professional Profile: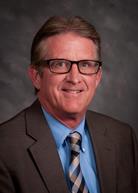 Charles R. Dielmann is Vice President of the Employee Group Benefits Department headquartered in the Lancaster, PA office and specializes in working with employer groups with employee size ranging from 50 to 200 employees. Charlie works hard in implementing a unique approach to these size employer groups by providing many of the same important services that employers with over 200 employees receive. Charlie is a Registered Investment Advisor (RIA) and Chartered Financial Planner (CFP). Charlie's extensive background in both the insurance and financial fields provides a holistic approach to his client relationships.
Charlie enjoys helping clients navigate the complex group health insurance environment while at the same time making himself available to assist client employees on financial planning matters.
Work Experience:
Charlie began his Employee Benefits career in 1986 working for Liberty Mutual Insurance Company. From there, Charlie managed a national association group benefits program before joining Horst Insurance in 1991. In addition to managing the Horst Insurance Group Benefits Department, Charlie is also a member of the Horst Insurance Management Team.
Education:
University of Delaware – BS in Economics
Sitkins Producer Training School
Wharton Business School – Certified Employer Specialist (CEBS) designation
American College – Certified Financial Planning (CFP) designation
Board / Community Positions:
Developmental and Disability Services (DDS) of Lebanon Valley – Past Board Member / Sponsor / Social Gatherings Organizer
Hobbies / Interests:
Golfing
Spending Time With Four Grandchildren
Pets (Dogs and Horses)
Helping Those With Disabilities
FOR A PDF VERSION OF THIS BIOGRAPHY, CLICK BELOW: