Personal Insurance
From helping young individuals and couples just starting out to protecting the complex lives and lifestyles of families, we have the expertise and products that will make life more secure. As an "independent" insurance agent, we have access to almost 30 insurance carriers. Once we learn about your specific coverage needs, we can then compare several carriers to give you the best combination of rate and coverage. When you contact certain insurance brands, they'll only want to sell you their products – even if it's not the best value for your particular need. Our personal insurance professionals can help reduce your individual risk by helping you choose the right elements of coverage.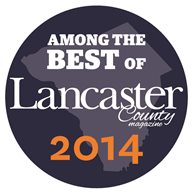 Condominium
Renters
Boat
Motor Home
Travel Trailer
Motorcycle
Antique or Collector Automobile
Jewelry and Fine Articles Floaters
Personal Umbrella
VIP Personal Lines Program for High-Wealth Clients
Medicare
Anyone can quote you the cheapest price.
But don't be fooled. Make sure you're comparing apples-to-apples with coverage. And when someone else quotes you a price, make sure that's "their final answer." Sometimes the price sneaks up when you fill out the final paperwork.
A local insurance expert where and when you need it most.
When you actually need your insurance, it's too late to learn that you bought inadequate coverage. Take the time to speak with a licensed insurance professional rather than a quote-giving technician. With Horst Insurance, you'll have an assigned, licensed representative to speak with whenever you have a question or have a need.
Check out our Value That Matters…To You! online video series with information to educate you, the consumer, on insurance topics and coverage.
For more information, call or visit one of Horst Insurance's offices. Or contact us via email.