Employee Group Benefits
Working with you as an extension of your HR team, we provide solutions that save you time and help you control runaway costs. Our benefits professionals are highly skilled at resolving the sometimes-divergent objectives of employees and employers when it comes to benefits programs. With tools and resources that provide value well beyond typical broker capabilities, our benefits team will keep your employees satisfied, healthy and safe. At the same time, keeping your bottom line in mind. We'll custom-tailor a program that's perfect for your specific needs.
Group Life
Group Vision
Group Dental
Pension, 401(k) and 403(b) Plans
Identity Theft Protection
Voluntary Benefits Plans
AD&D Plans
Total Benefits Approach
Our Total Benefits Approach system uses a "discover, design, implement and continue" model to address two key objectives:
Help You Regain Control of Benefits Budgets
Provide More Efficient and Effective Plan Administration
CAP Solutions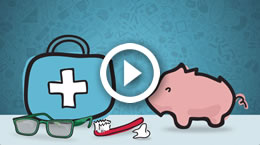 Our Client Advantage Program – referred to as CAP Solutions – is a unique blend of traditional and non-traditional value-added services. Each of these services has been carefully chosen and becomes a critical part of our value to clients. While some clients utilize all of our CAP Solutions services, many find that focusing on a select few, and then fully implementing them, produces the desired results.
Examples of CAP Solutions for Employee Benefits:
Employee Claims Advocate
Maxwell Health Watch Health Service Platform Video
HR Hotline
Health Care Reform Guidance and Employee Education
Legislative Guidance
Human Resource Consulting
Wellness Resources
Employee Handbook Assistance
Enrollment Resources
HRA / HSA Modeling
We're a local, trusted business partner who's ready to listen to your goals and objectives. Built upon a tradition of integrity, industry leadership and excellence, Horst is committed to delivering tailored benefits solutions, thoughtful strategic planning, valuable professional services and technology-based resources.
For more information, call or visit one of Horst Insurance's offices. Or contact us via email.